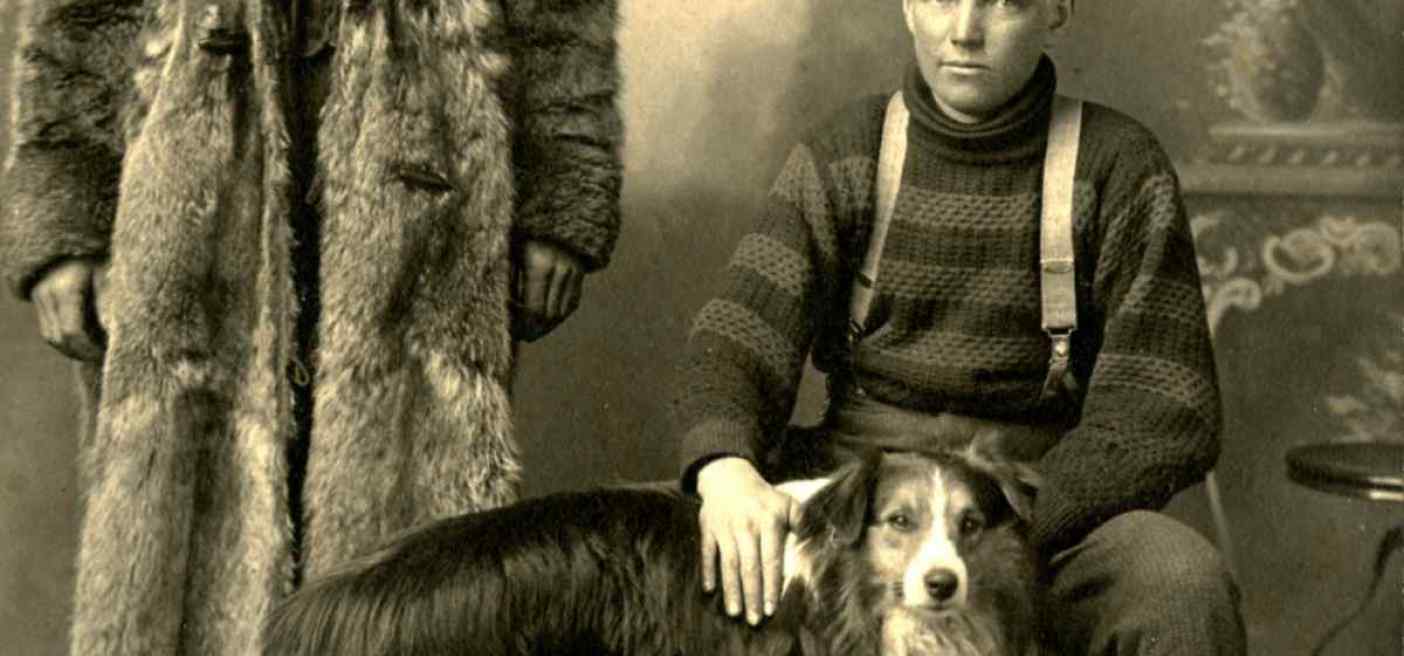 Over the years, we have accumulated hundreds of thousands of images in various formats. Occasionally we come across a photograph that was misfiled or misplaced, and lacks proper documentation for us to figure out what or who is depicted in the photograph.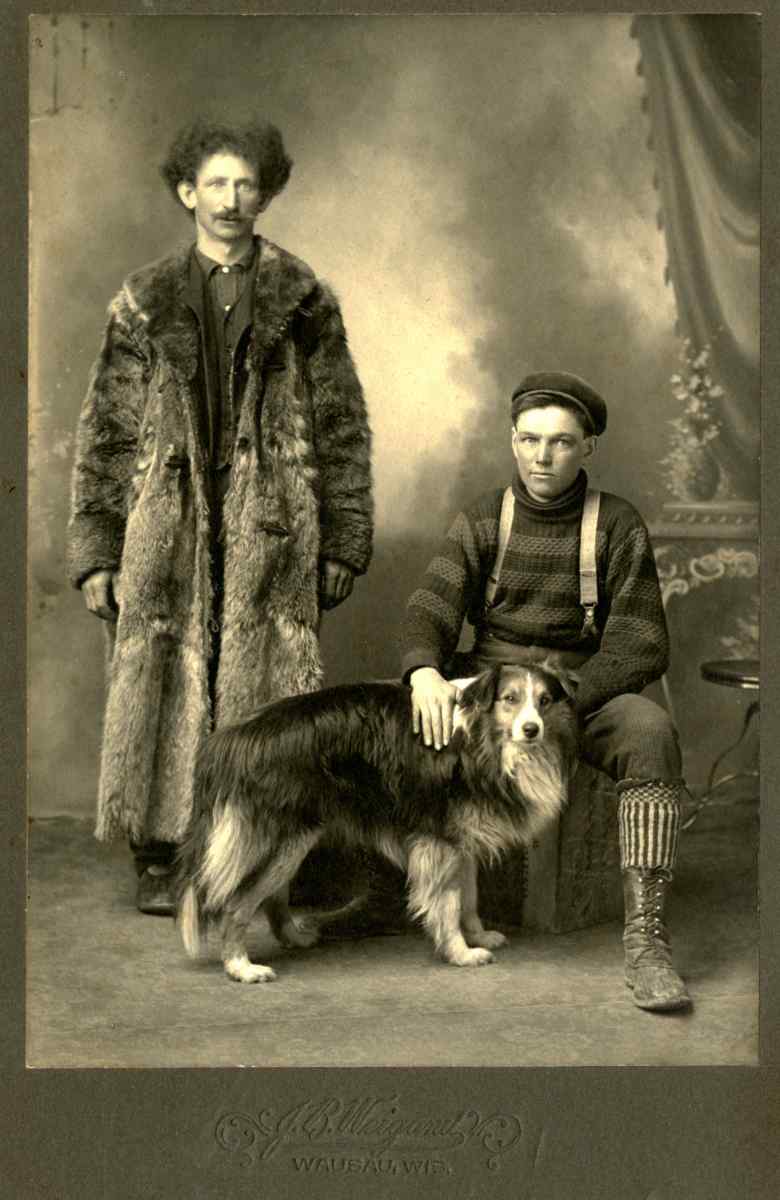 Recently one of our volunteers came across this picture, which was accidently filed in a folder for Washington School (it is not a picture of a school, Washington or otherwise). It shows two young men and their dog posing for a studio photograph. But as is often the case, they are unidentified, and the only hint as to when the picture might have been taken is a marking on the cardstock matting identifying the studio as:
J.B. Weigand
Wausau, Wis.
John Weigand came from a family of farmers in Reitbrock. Around 1900, he moved to Wausau with his wife and three children. The 1900 Federal Census, he is listed as an unemployed "inventor," but over the next few years would become a relatively successful photographer in Wausau.
John tragically died in 1909 at the age of 44, leaving his three children orphans (his wife had died several years previously). Had he lived longer into the age of photography, the name Weigand might be as well-known as Colby or Toburen among Central Wisconsin photography. But as it stands, we only have a handful of odd photographs like this portrait of two unidentified men and a dog to show John B. Weigand's place in the area.