A Seasonal Buyer's Guide from 1949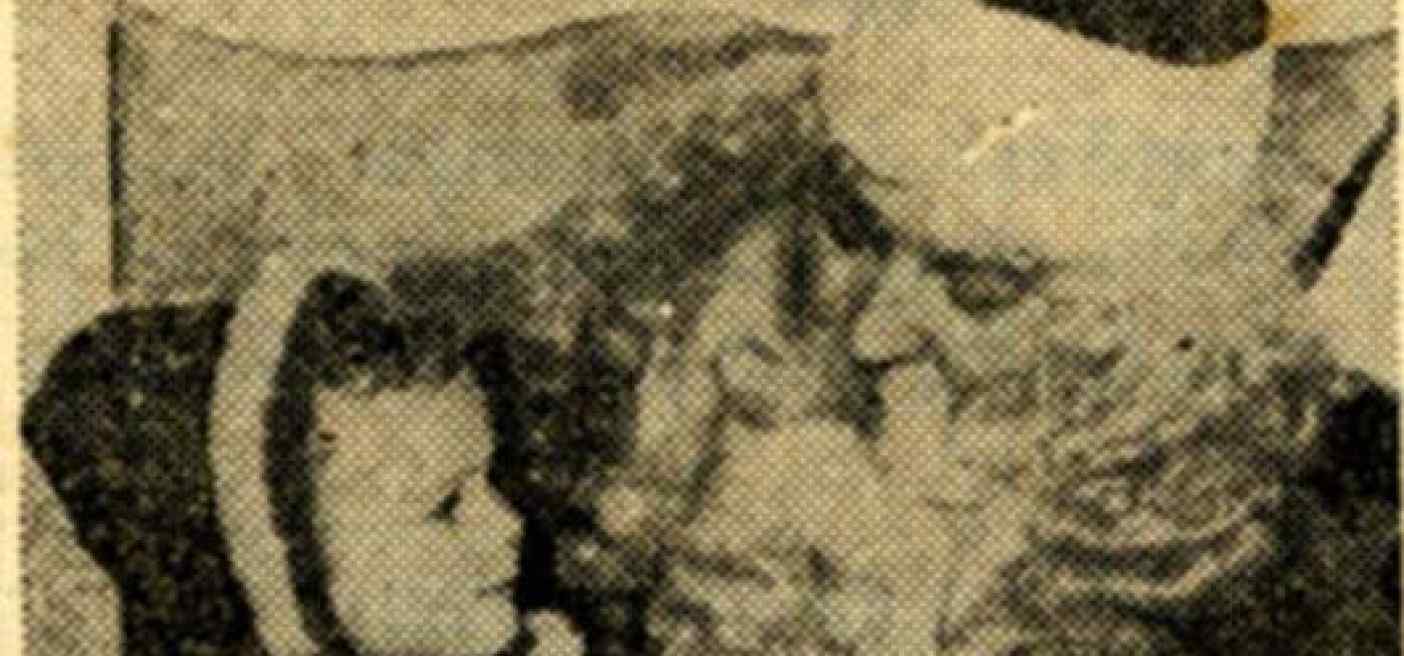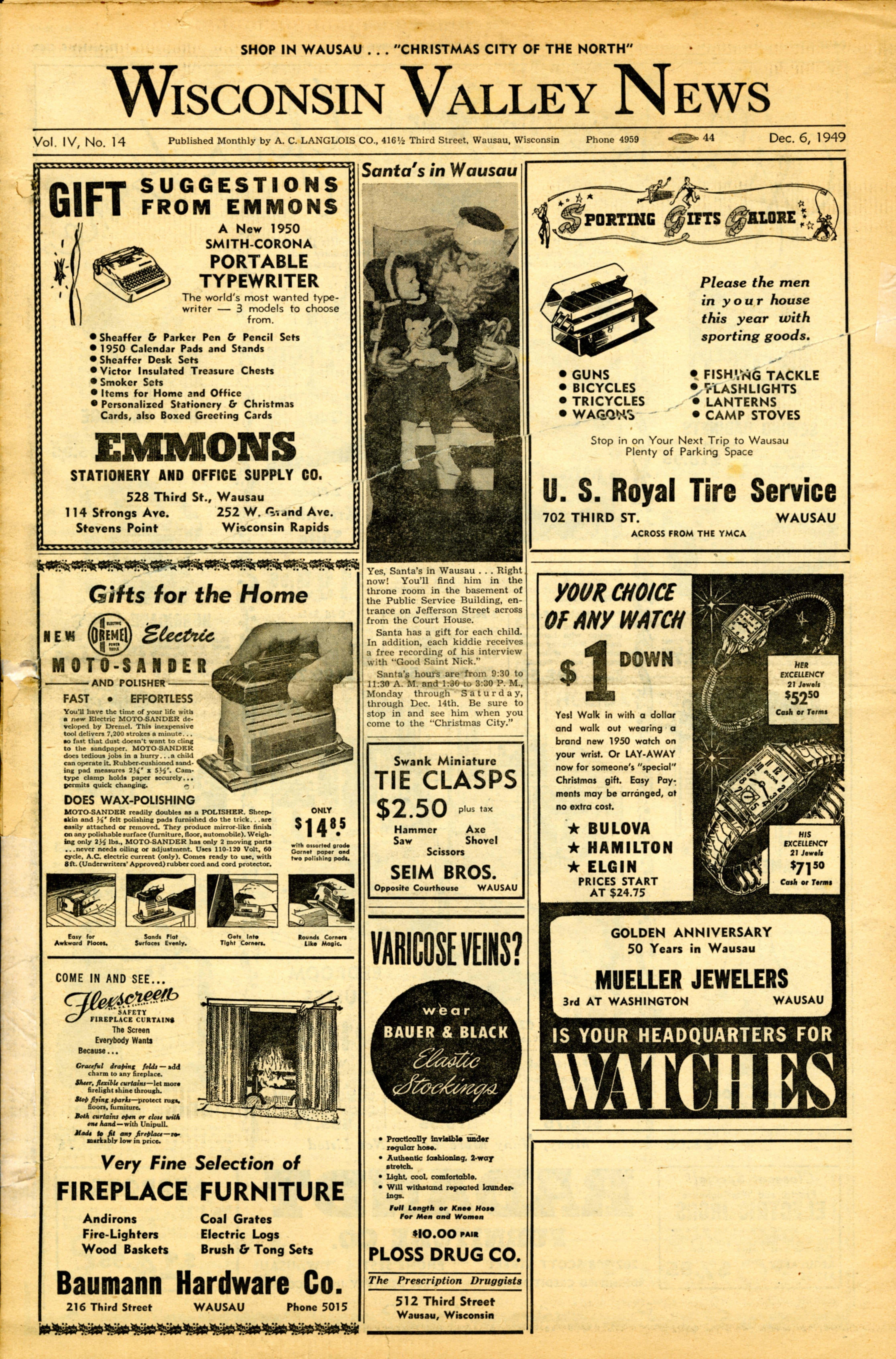 The Wisconsin Valley News was a buyer's guide published monthly from 1948 to 1959 by A.C. Langlois. This issue from December 6, 1949 featured a story reporting that "Santa Claus" would be giving out gifts and meeting children at the basement of the Public Service Building. Usually the story on the front page would feature stories related to business (the following issue in January 1950 advertised a furniture show in Wausau), but they also often featured historical photographs, such as a reunion of Civil War veterans here in 1892 or extensive storm damage back in 1930.
But most of the publication was given over to advertisements from companies across Central and Northern Wisconsin, with occasional jokes in small text to fill out the formatting on the page.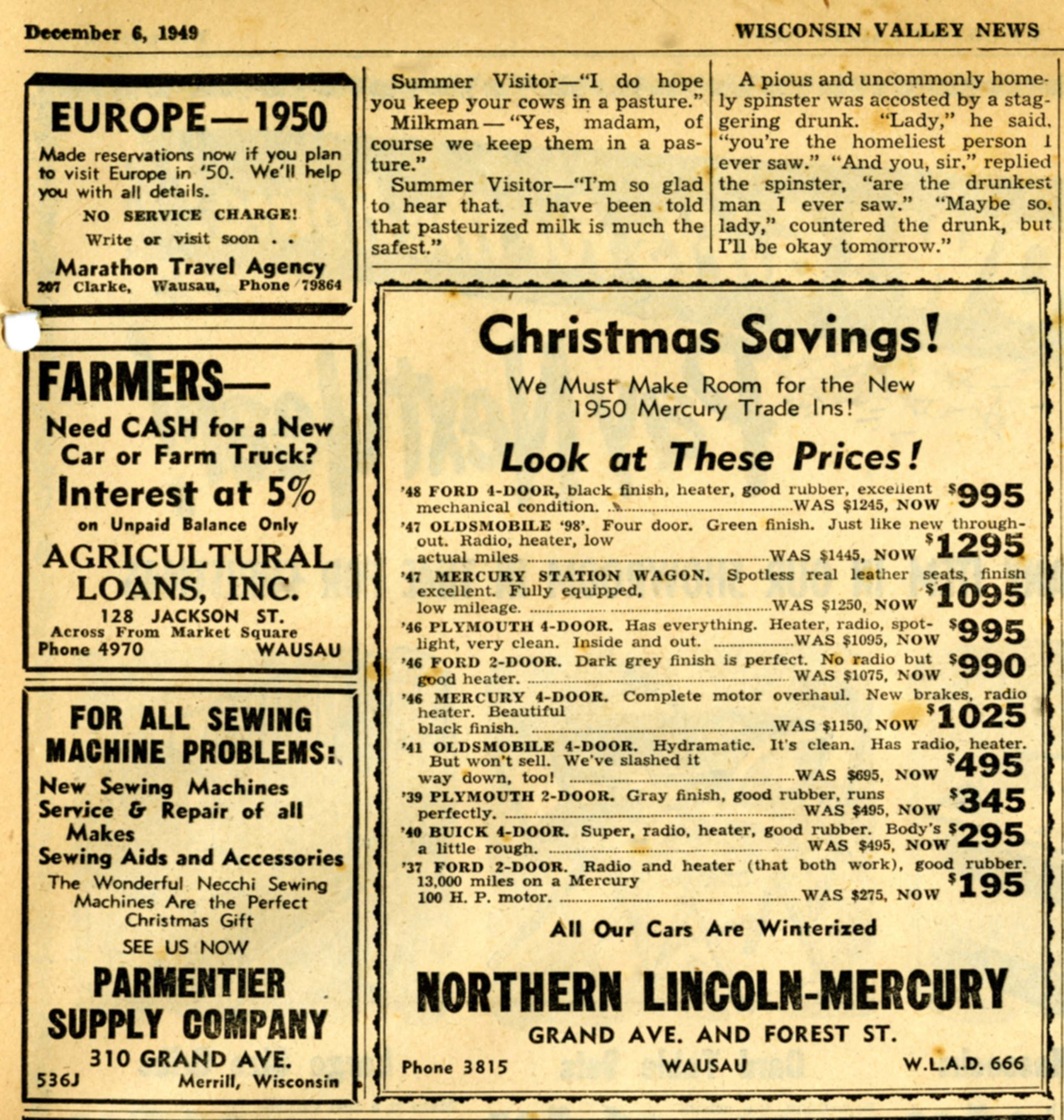 A.C. Langlois had an interesting life when he made the decision to move to Wausau in the late 1940s. In 1938 he took a six-month tour of the world and after returning to the United States just before the breakout of the Second World War, he spent some time writing on the NBC soap opera "Thunder Over Paradise" and published a historical novel about the Swedish King "Gustavas Vasa".
Ever the outdoorsman, when Langlois was looking for a place to settle and start his family in the late 1940s, he initially came to the area because he once read Antigo was the best place to fish for trout. He liked Wausau better, and he and his wife settled here in 1948.
Soon after moving here, he established an advertising agency and started to publish the Wisconsin Valley News. Not long after that, he started the Marathon Travel Agency, which he would operate until 1971. In the 1970s he would have a longstanding feature called "Outdoor Tips" in the Wausau Daily Herald.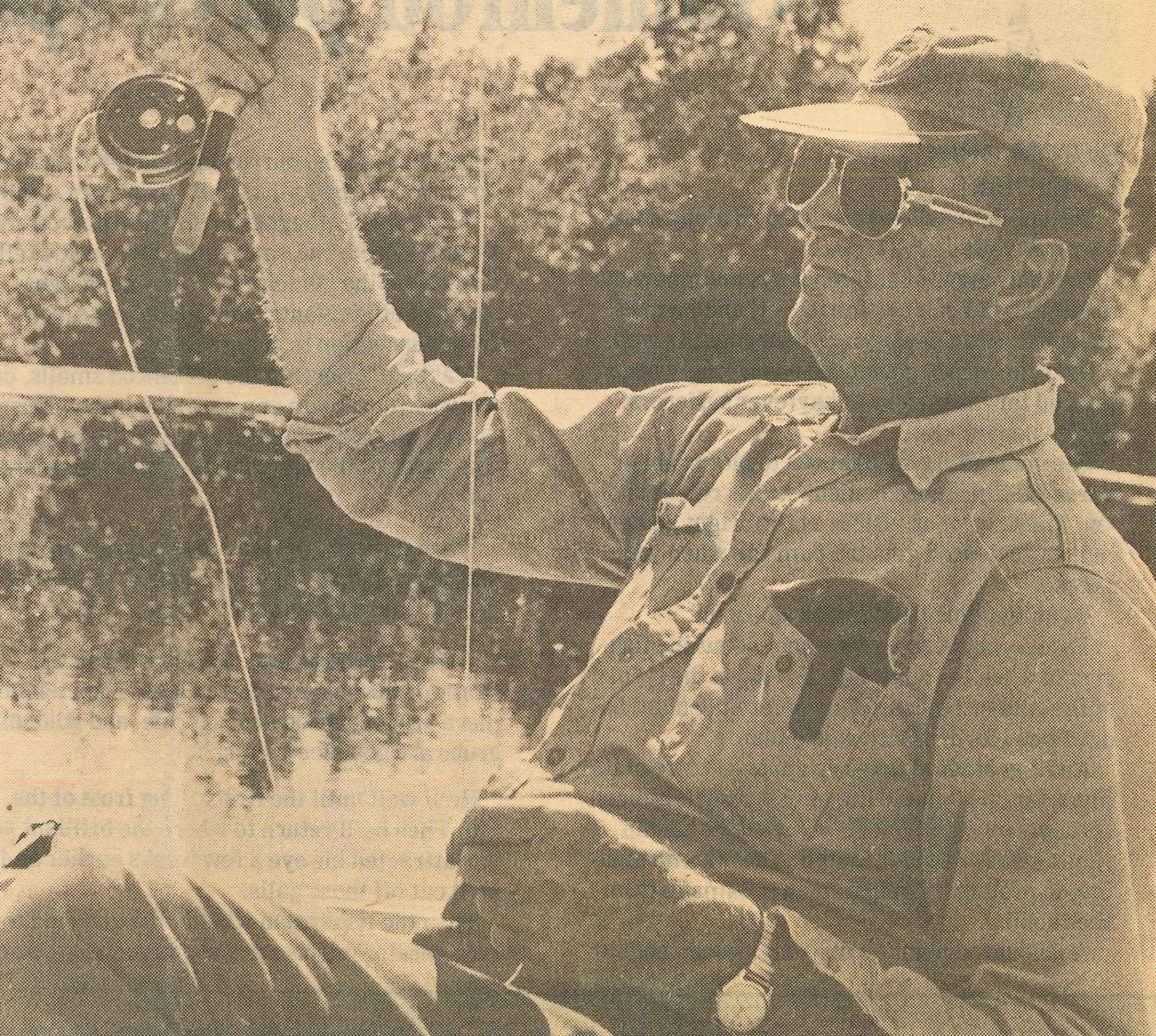 Langlois's daughter Annette Grunseth of Green Bay recently came across a collection of early issues of the Wisconsin Valley News among the Al's old papers, and she very generously donated the issues to the MCHS Archives.