'The March King' Visits Wausau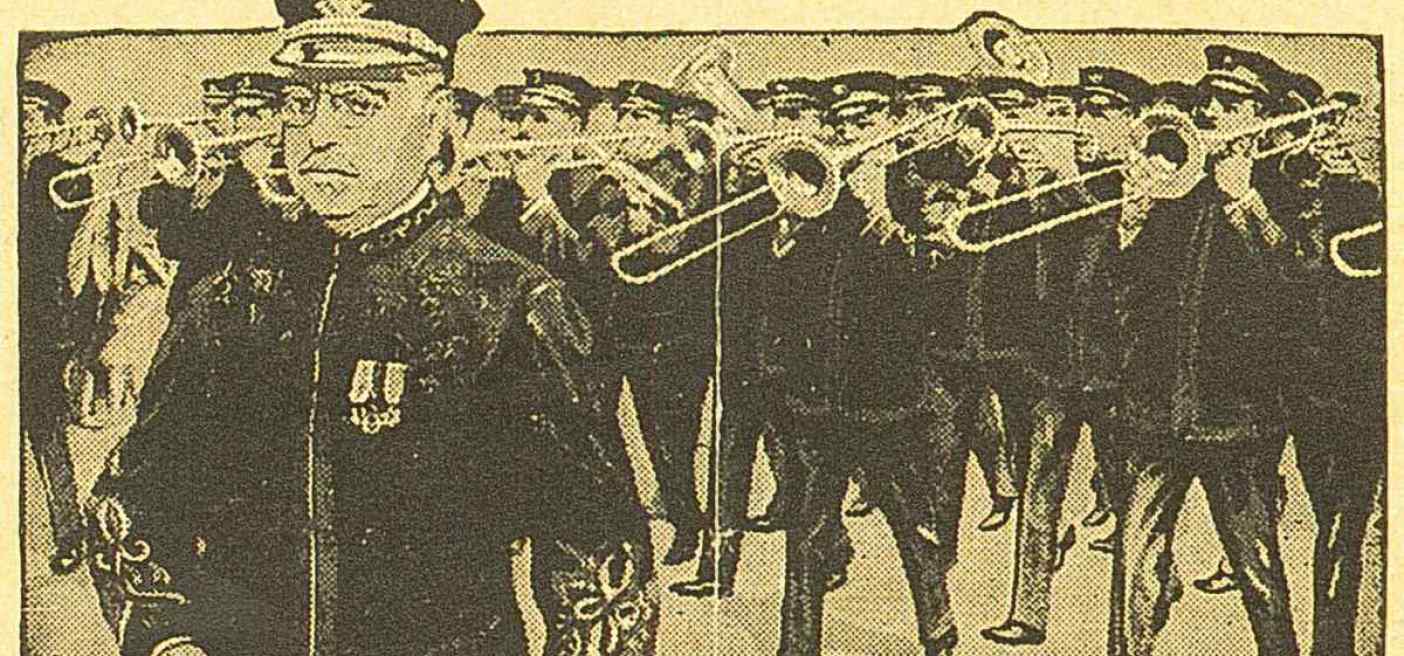 Ninety years ago, Wausau was host to a concert by John Philip Sousa. The "March King" was partially though his 35th annual tour, and stopped in Wausau for about 12 hours between November 4th and 5th, 1927.
The band played two concerts, a matinee at 2:30 and an evening concert at 8; both held at the old Horace Mann Middle School auditorium (then called the "Central School"). The concert was organized by the Wausau Kiwanis Club, partially to benefit the "Wausau High School Band Uniform Fund." Tickets ranged from $0.50 for children at the matinee to $2.00 for good seats for the evening concert.
The event happened to coincide with Sousa's 73rd Birthday, and part way into the concert, Miss Dorothy Sparbell (president of the local San Sourci club) presented the Commander with a birthday cake topped with 73 candles. Sousa joked that "the occasion would be better served had seventy-three girls made the presentaiton instead of only one" and added that he hoped he wasn't expected to eat the entire cake on the spot. It stayed on a table near Sousa's podium for the rest of the concert.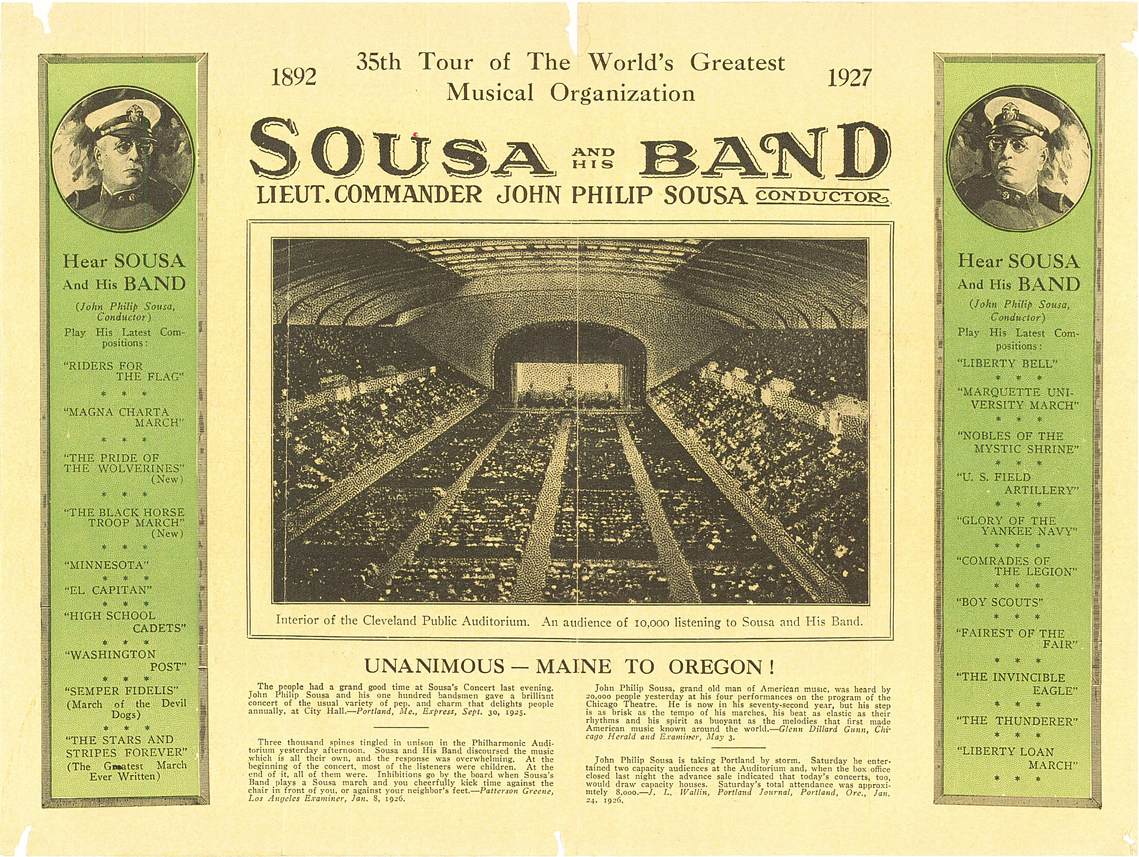 Between 1868 and 1892, Sousa spent 29 years with the U.S. Marine band, including 12 as its director, before setting off with his own band that circled the globe bringing him international fame. He was a prolific composer, but is best known for his marches, which include the official march of the Marine Corps "Semper Fidelis," "The Liberty Bell" (later adopted as the theme for Monty Python's Flying Circus), "The Washington Post," "The Thunder," and many more.
The 1927 Wausau concert featured a few of Sousa's own marches "'King Cotton," "Queen City March," and "the U.S. Field Artillery"), but also a number of other wind band repertoire as well (Wagner's "Flying Dutchman" overture, "Carnival of Venice," Tschaikovski's "Andante Cantable").
At one point the Wausau High band took the stage and performed two songs with Commander Sousa himself at the podium, including "On Wisconsin" to honor Governor Fred Zimmerman who was in the audience. But the agreed-upon highlight of the day was when the band played Sousa's famous, "Stars and Stripes Forever" (touted in the program as "The Greatest March Ever Written").
The following morning, the band loaded up the train and left for the next stop on the tour. But, as the Wausau Daily-Record Herald reported the following Monday, for the some 2,500 attendees "whose good fortune it was to be present" the concert "will long live in [their] memories."