The clock is ticking on our quilt exhibit, Pieces of the Past: Quilts Tell a Story. The exhibit will close in August 2017.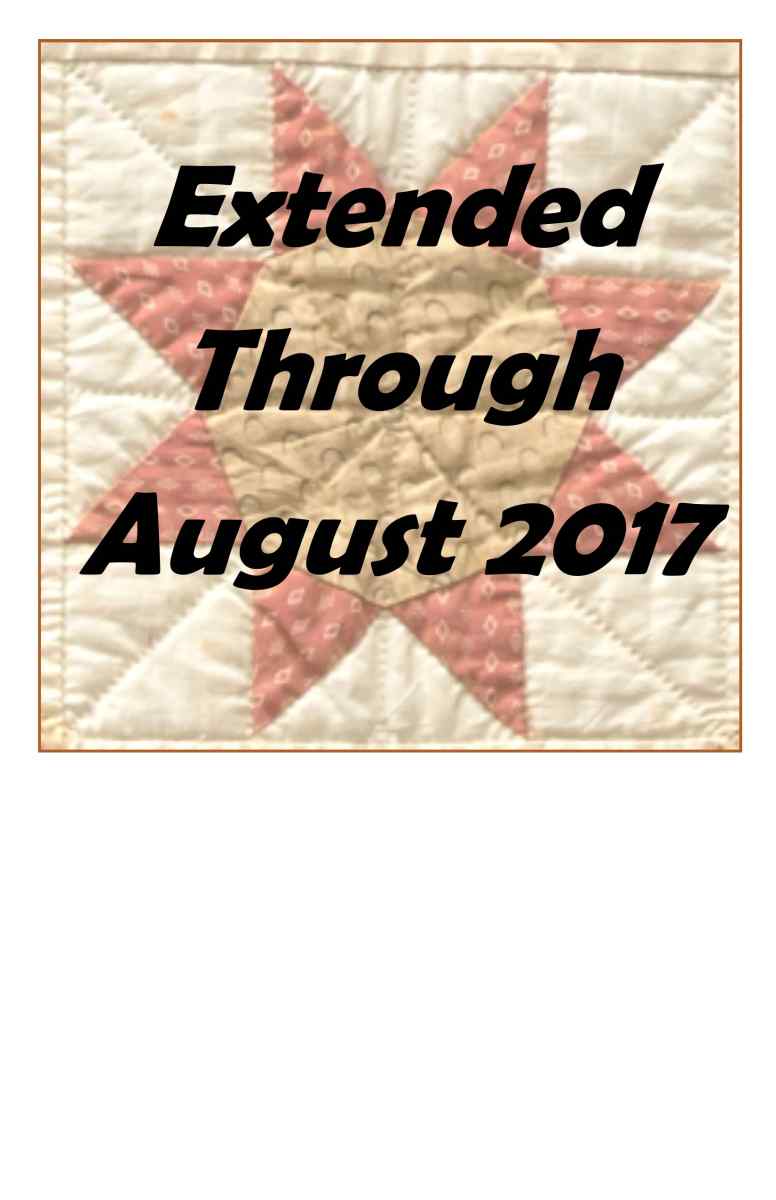 Visit the Marathon County Historical Society to see this fascinating look at the lives of women in the late 1800s and early 1900s. See how they created art with the scraps left from making clothing. Think about the friendships forged over needle and thread and the people who were helped or celebrated through the gifts of these hard-working women.
There is no admission fee to visit the exhibit anytime during business hours, although donations are welcome. The Woodson History Center is open 9 am to 4:30 pm Tuesdays through Fridays, and 1 pm to 4:30 pm Saturdays and Sundays; closed Mondays and holidays.
Support for this exhibit was provided through the Community Arts Grant Program of the Community Foundation of North Central Wisconsin, with funds provided by the Wisconsin Arts Board, a state agency; the Community Foundation; and the B.A. & Esther Greenheck Foundation.