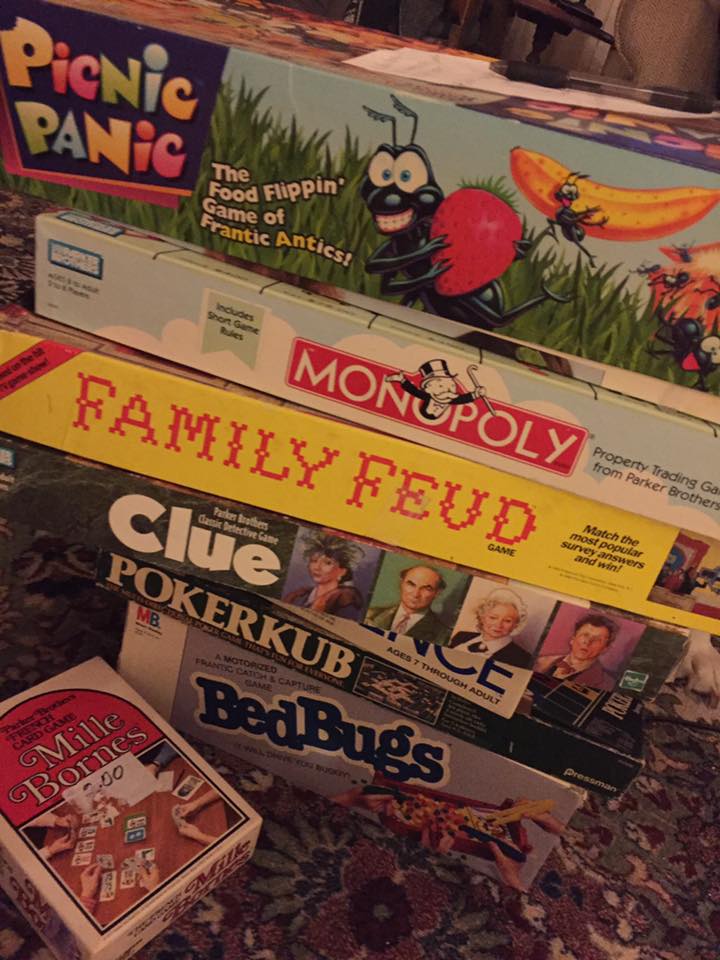 Vintage Game Nights offer an evening of fun, with two age options.
Games for all ages are hosted on the fourth Fridays each month, in the lower level of the Woodson History Center. Bring the family, gather some friends, and trek in to join in history trivia and plenty of old-fashioned fun! Our game collection keeps growing, so if there's a game you remember from your younger days, we probably have it!
On first Thursdays, Vintage Games for 21-plus moves over to Limerick's Public House, 121 Scott Street in downtown Wausau. Same assortment of games. Limerick's features vintage cocktails for a special price, and everyone has a great time!
The standard schedule is: All ages play on the fourth Friday each month, at the Woodson History Center, 410 McIndoe Street, from 7 pm to 10 pm. Ages 21 and older play on the first Thursday each month, at Limerick's starting at 7 pm. (The schedule varies occasionally during holiday weeks. Watch here and our Facebook events page for updates.)
Among the many games available are these:
Boggle
Don't Break the Ice
Scruples
Riverboat Showdown
Dominoes
Sentence Cube Game
Hungry Hungry Hippos
Kings in the Corners
Mastermind
Connect4
Twister
Chinese Checkers
Rack-O
Cribbage
Aggrevation
Pinochio
Go to the Head of the Class
BoobyTrap
4 Way Countdown
Scrabble Word Rummy
Ripleys Believe It Or Not
Yahtzee
PayDay
Faces In The Crowd
Fut-Bal
Temptation Poker
BedBugs
Labyrinth
Showdown Poker
Passport
Cootie
Othello
Mille Bornes
Picnic Panic
Family Feud
Clue x2
Pokerkub
PomPom Game
Monopoly
Hi Ho Cherry-O
Sequence
Tiddly WInks
PassWord
Snoopy's Dog House
Square Off
Balder Dash
Trivial Pursuit (Original and Silver Screen Pack)
Kerplunk