News and Events
Potato chips came in a tin?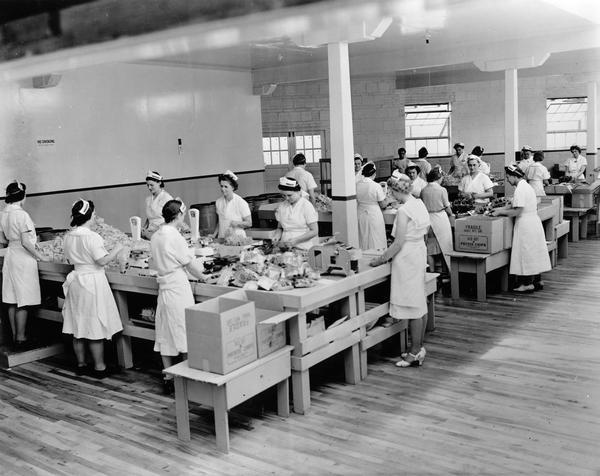 Anyone who lived in the Midwest during the mid-20th century is likely familiar with the Red Dot Potato Chips tin. Red Dot Foods of Madison, Wisconsin, was founded in 1938 by Frederick J. Meyer, who had been selling snack foods to grocery stores in Dane County as a middleman since 1931. When potato chips began selling faster than any other product, he realized they were the snack food of the future. In 1938 he purchased the latest in potato chip technology — a continuous potato chip making machine — and his new enterprise was born.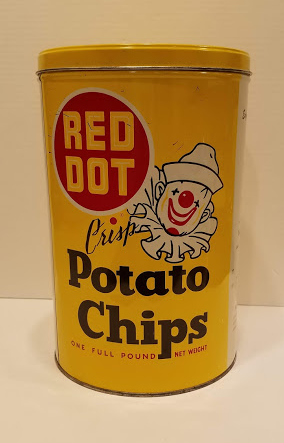 The first chips Red Dot produced were sold in glassine bags. Beginning in the 1940s, many companies were selling their chips in metal containers, including Red Dot. Their colorful tin featured the company mascot Ta-to the Clown (pronounced TAY-Toe). The tin pictured here, which held one pound of chips, was donated to the Marathon County Historical Society in 2017.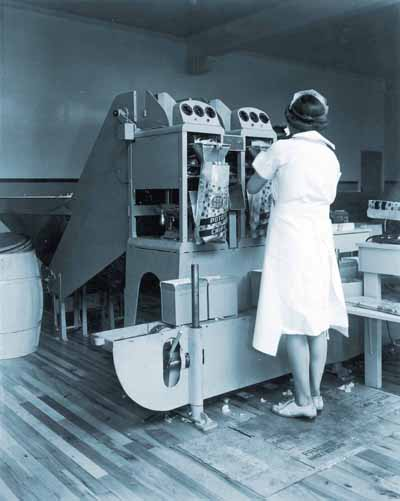 Throughout the 1950s, Meyer continued to expand the operation and product line, adding 7 more factories in the Midwest, purchasing potato farms in Wisconsin and Alabama, and opening 83 branch warehouses. By 1961, Red Dot had become the leading manufacturer of snack foods in the Midwest and one of the top five such companies in the country.
At its peak, in 1961, Meyer decided to merge Red Dot Foods, Inc., with H.W. Lay & Co., while remaining as president of the Red Dot brand. Four days later, apparently despondent over losing control of his company, Meyer killed himself. Red Dot potato chips continued to be manufactured by various companies before being discontinued in 1973.
Here's an interesting bit of potato chip history: Red Dot Foods claimed to be the first potato chip company to operate its own potato research program. They worked closely with the University of Wisconsin's agricultural department to create the perfect potato for chips. The University continued to do research in this area after Red Dot folded and in 1990 introduced the Snowden potato, now considered the ultimate chipping potato.
Information source: Wisconsin Historical Society website