Little Books - Big Fun!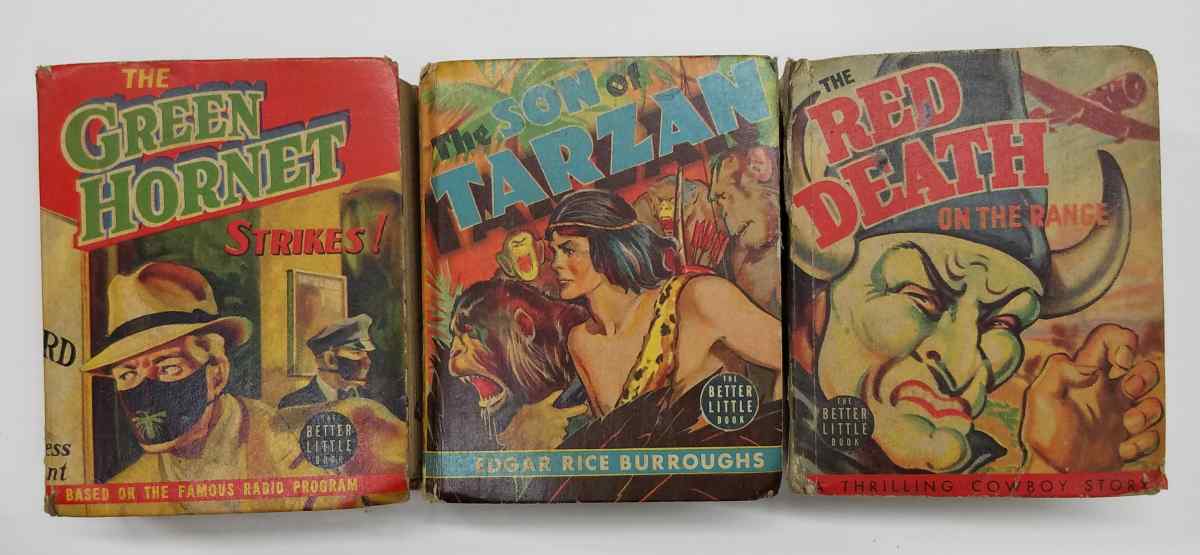 In 1938, eight year old Wally Beedle of Mosinee started acquiring small, chunky books that would take him on great adventures. Cowboys, crime fighters and space travelers were frequent topics of Big Little Books, later renamed Better Little Books. Over the next three years, Wally collected many of these and other small-scale books, which were recently donated to the Marathon County Historical Society. Flash Gordon, Tarzan, Green Hornet, Red Ryder and Smilin' Jack are just a few of the titles.
Big Little Books were produced starting in 1932 by the Whitman Publishing Company of Racine, Wisconsin. In mid-1938 the name was changed to Better Little Books, which continued through the 1940s (Big Little Books were later reintroduced and continued into the 1980s). Dick Tracy was the first to be published which was followed by books featuring almost every other cartoon, comic and radio character of the 1930s and early 1940s. At the price of ten cents, the books were inexpensive entertainment that provided an escape from reality during the difficult years of the Great Depression and World War II.
We thank the Isabel Beedle Estate (Wally's wife Liz) for sharing his books with us. The donation of 21 of Wally's childhood books are a fun and colorful addition to our artifact collection but they also provide a glimpse into the everyday life of a little boy some 80 years ago. Wally died in 2017 but his legacy will live on at the Marathon County Historical Society through his childhood adventures.
By Kathy Volkmann
Curator of Artifacts