The Marathon County Historical Society will present "Forward: Progressive Era Women Reformers," another topic in its History Speaks series, at 2 pm Sunday, June 4, 2017, at the Woodson History Center, 410 McIndoe St., Wausau. Paul Clark will discuss trailblazers who paved the way for women's vote, equal rights, and other reforms.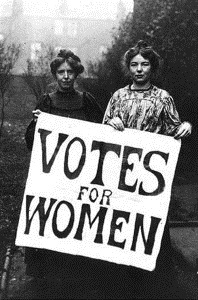 Women reformers in the early 1900s worked to make their voices heard in ways that previously had not been allowed to them. Through their efforts, women gained the right to vote. Women led the Temperance movement, organized Settlement houses, and advocated for children's safety. Their efforts have had a profound effect on contemporary life.
Paul Clark teaches history at Wausau East High School.
There is no admission fee; however, donations are appreciated. Registration is not required.
The Historical Society is grateful to Janke Book Store and to Compass Properties for their sponsorship of the History Speaks series.