The Marathon County Historical Society will present "Genealogy 102: Family History Resources in Marathon County," another topic in its History Speaks series, at 2 pm Saturday, November 4, 2017, at the Woodson History Center, 410 McIndoe St., Wausau.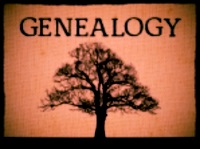 Research Librarian Gary Gisselman will host a panel discussion.
During this presentation, a panel of experienced genealogists will discuss useful resources available for researching family history in Marathon County, and how to access them.
There is no admission fee; however, donations are appreciated. Registration is not required.
The Historical Society is grateful to Janke Book Store and to Compass Properties for their sponsorship of the History Speaks series.