Blue Star Museums is a collaboration among the National Endowment for the Arts, Blue Star Families, the Department of Defense, and more than 2,000 museums across America offering free admission to active duty military personnel from Memorial Day through Labor Day, May 29 through September 4, 2017.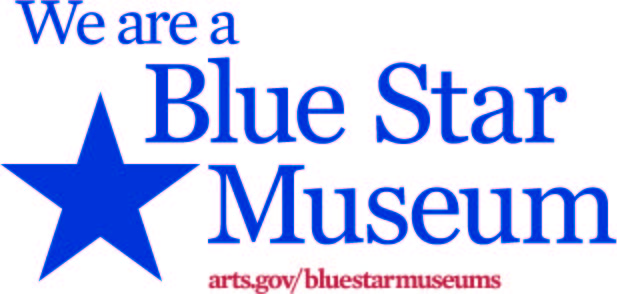 This is the second year the Marathon County Historical Society is participating in the program.
The free admission program is available to any bearer of a Geneva Convention common access card (CAC), a DD Form 1173 ID card (dependent ID), or a DD Form 1173-1 ID card, which includes active duty U.S. military - Army, Navy, Air Force, Marines, Coast Guard, as well as members of the National Guard and Reserve, U.S. Public Health Service Commissioned Corps, NOAA Commissioned Corps - and up to five family members.
The military ID holder can be either active duty service member or other dependent family member with the appropriate ID card. The active duty member does not have to be present for family members to use the program.
Family members who bring their DD Form 1173 ID Card, or DD Form 1173-1 ID Card may visit participating museums, whether or not the active duty member accompanies them. This means that a family member at home may visit while the active duty member is deployed.
At MCHS, this means that we waive the ticket price for Yawkey House Museum tours for military ID card holders and up to five family members. A visit to the Woodson History Center exhibits remains free for anyone.
Blue Star Museums is an effort to improve the quality of life for active duty military families, especially focusing on the approximately two million children who have had at least one parent deployed since 2001. Blue Star Museums was created to show support for military families who have faced multiple deployments and the challenges of reintegration. This program offers these families a chance to visit museums this summer when many will have limited resources and limited time to be together.
Admission for veterans and retirees, for unmarried partners, for parents with a child currently serving on active duty, or for those who have lost a child on active duty is not included in the scope of this program, unless they are the bearer of a Geneva Convention Common Access Card (CAC), a DD Form 1173 ID Card, or a DD Form 1173-1 ID card.