The Neillsville Trolley (and other photographic feats of James Colby)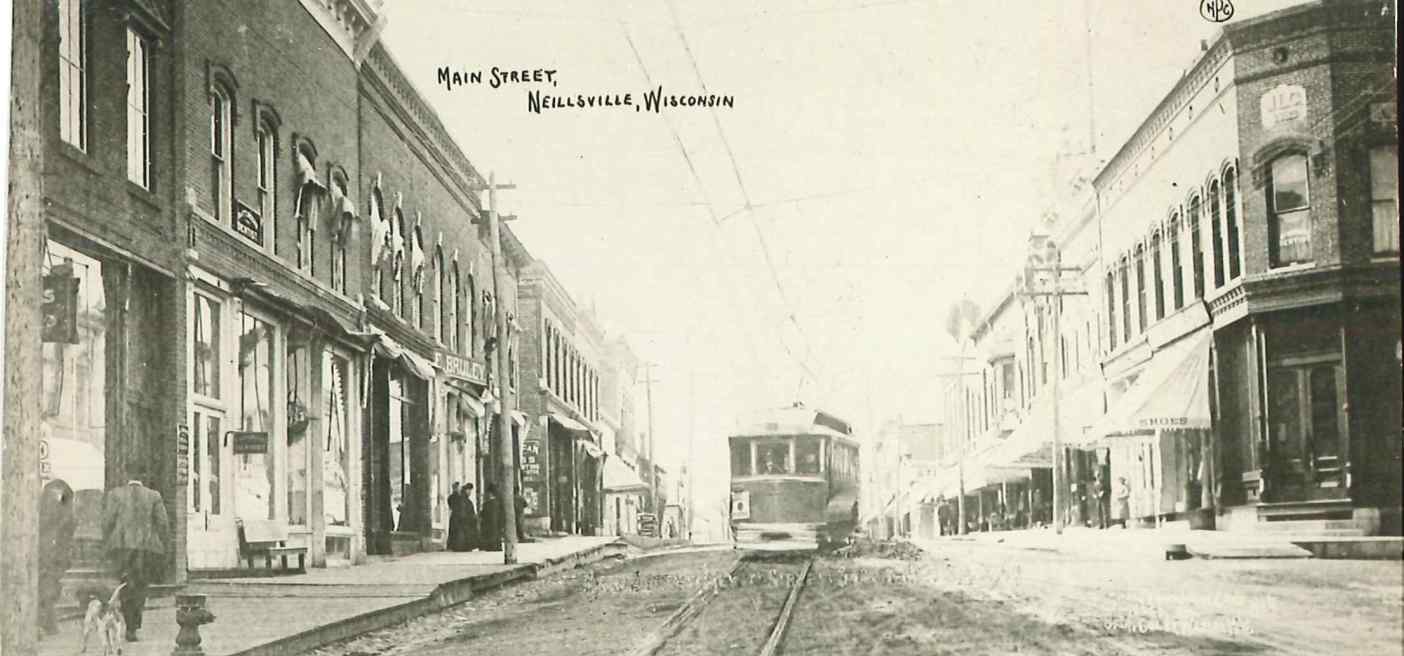 A few years ago the MCHS digitization program was working on some postcards from our collection that had been produced by James Colby's Northern Photo Company, when we came across a simple enough looking postcard of downtown Neillsville; including a trolley making its way down Main Street. But as it turns out, Neillsville never had a trolley. On closer inspection it appeared that Colby had superimposed an image of the trolley from Wausau into another photograph of Neillsville's Main Street.
Looking through the rest of our postcard collection (many of which were created by Colby), other strange photographs sometimes appear. In the early 1910 Colby did a series of postcards where he superimposed men into a street scene taken during the 1910 UTC Convention in Wausau, including the image below promoting Charles Francis Dunbar's new jewelry shop.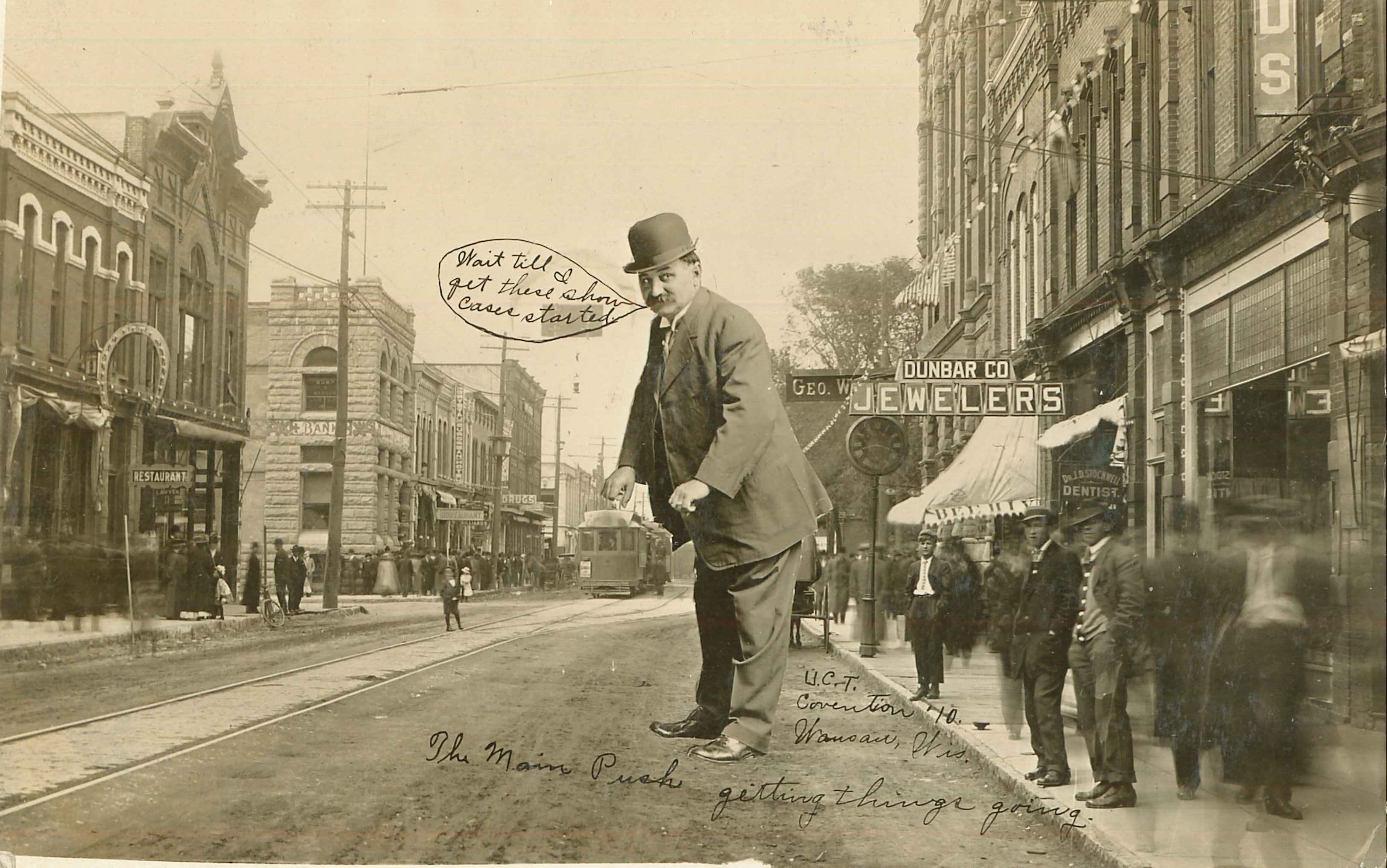 He also did a few showing large men interacting with Wausau cityscapes in unique ways, such as the image below depicting a man sitting atop some buildings.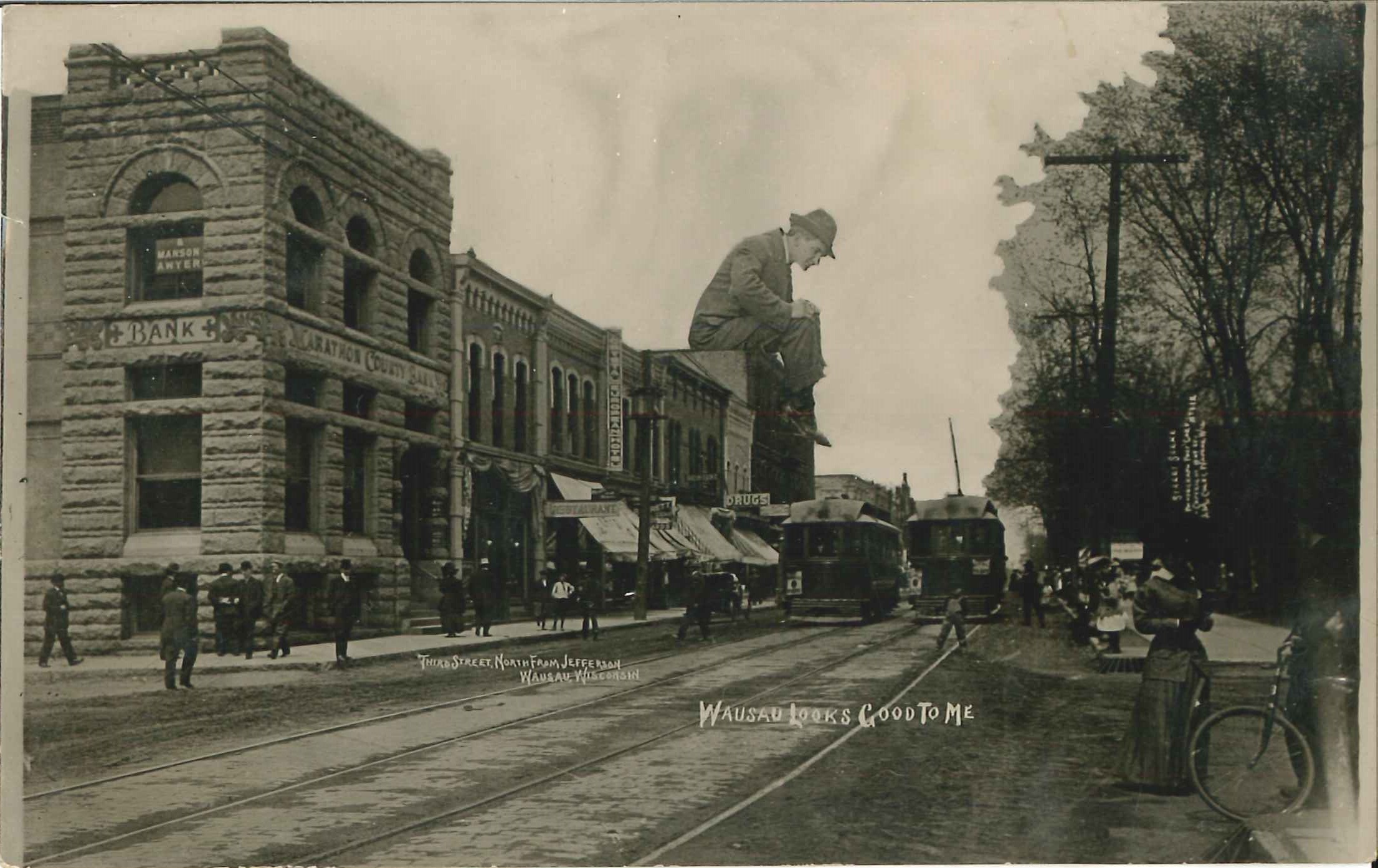 At the time the photographers used glass plate negatives in developing photographs, and Colby combined two of these glass negatives from different scenes to create this effect. By scraping off all the ink from one plate except for the part he wanted to use, he could place it over a second glass plate to superimpose part of one scene into another. It is unclear whether Colby ever found a practical use for the technique--besides novelty postcards--but they reveal an interesting period in photography in Marathon County, a century later.