Furs once were prized for warmth and fashion, and the Fromm brothers of Hamburg in western Marathon County were leading the way during the 1920s and '30s. Now, a silver fox Fromm fur coat is among the artifacts whose history is told online at Wisconsin 101, found here .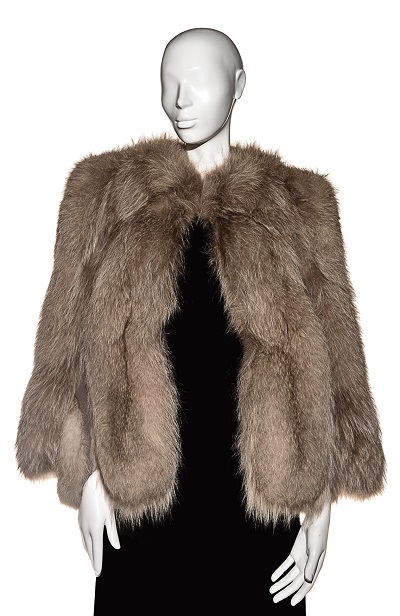 In the early 1900s, a coat made of fox fur was the height of women's fashion. The Fromm brothers correctly anticipated a shift in tastes toward light-colored fur, and bright silver Fromm fox fur became one of the most in-demand products in 1930s fashion. Along the way, the brothers upended industry practices with their auctions for fur buyers, and supported instrumental research that led to the development of a vaccine for canine distemper.
Wisconsin 101 co-director Tom Broman visited the Marathon County Historical Society in July 2016 to describe the project during a History Speaks presentation. Wisconsin 101 offers a new perspective on state and local history by using artifacts to tell stories about the past. Think of it as an online museum you can visit without leaving home. It is a collaborative public history project, meaning that nominations for additional objects for the site are welcome.
For more information, please call the Marathon County Historical Society at 715-842-5750 and check out the WI 101 website, www.wi101.org .